UK food prices are rising at a slower rate than other countries, according to government minister Mel Stride.
But is he right?
In an interview discussing food price inflation with BBC Radio 4, Mr Stride said: "In Germany, Portugal and Sweden it's running at about 20%, so higher than it is here."
Inflation is the rate at which food prices are rising, generally measured as an annual figure.
The most recent figures for the four countries in question cover the year to April 2023.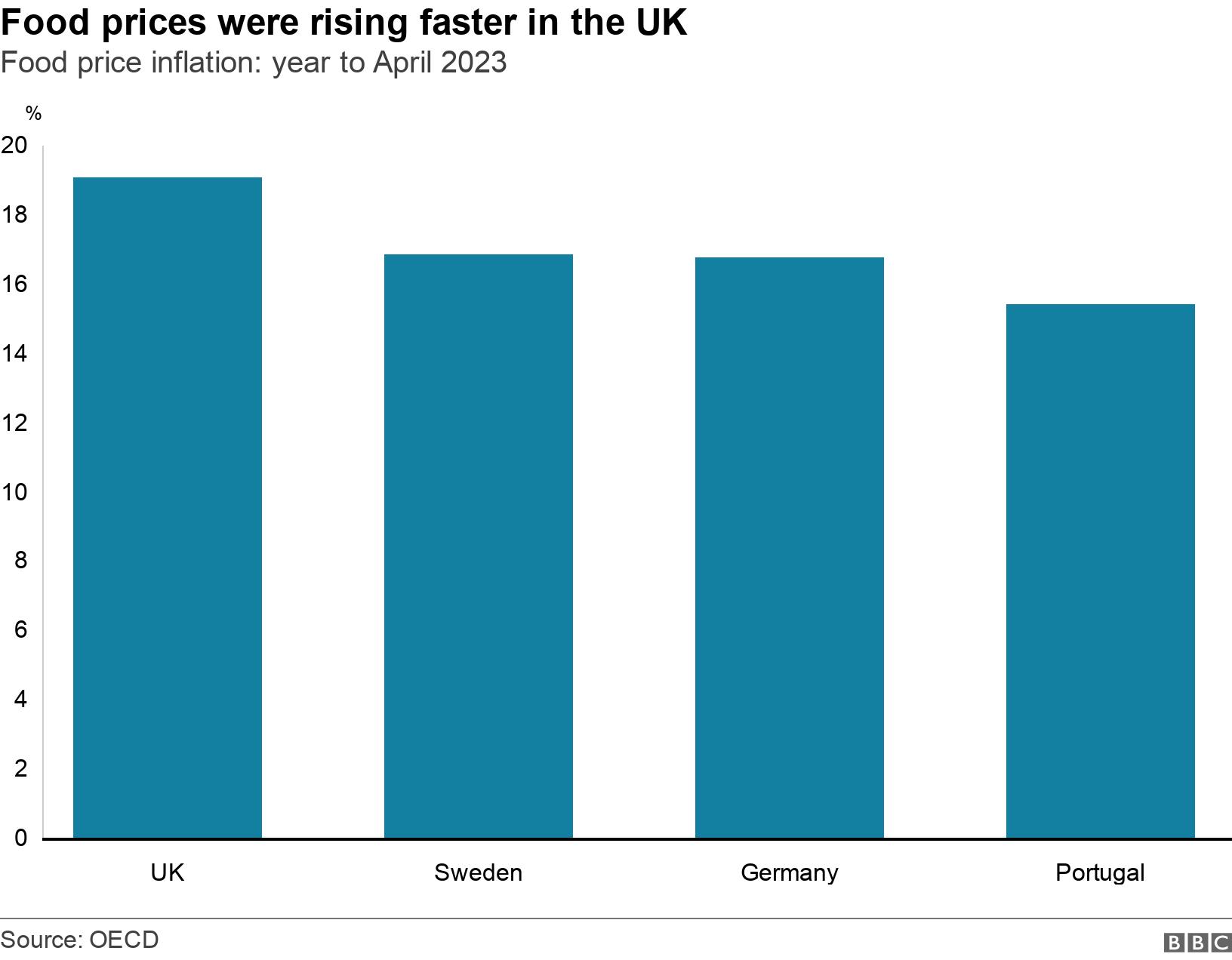 But as the chart above reveals, the UK recorded a higher food inflation rate than the others.
Mr Stride would have been right based on the previous month's figures. However, food inflation in Germany, Sweden and Portugal has fallen significantly since March – while the figure for the UK has remained stubbornly high.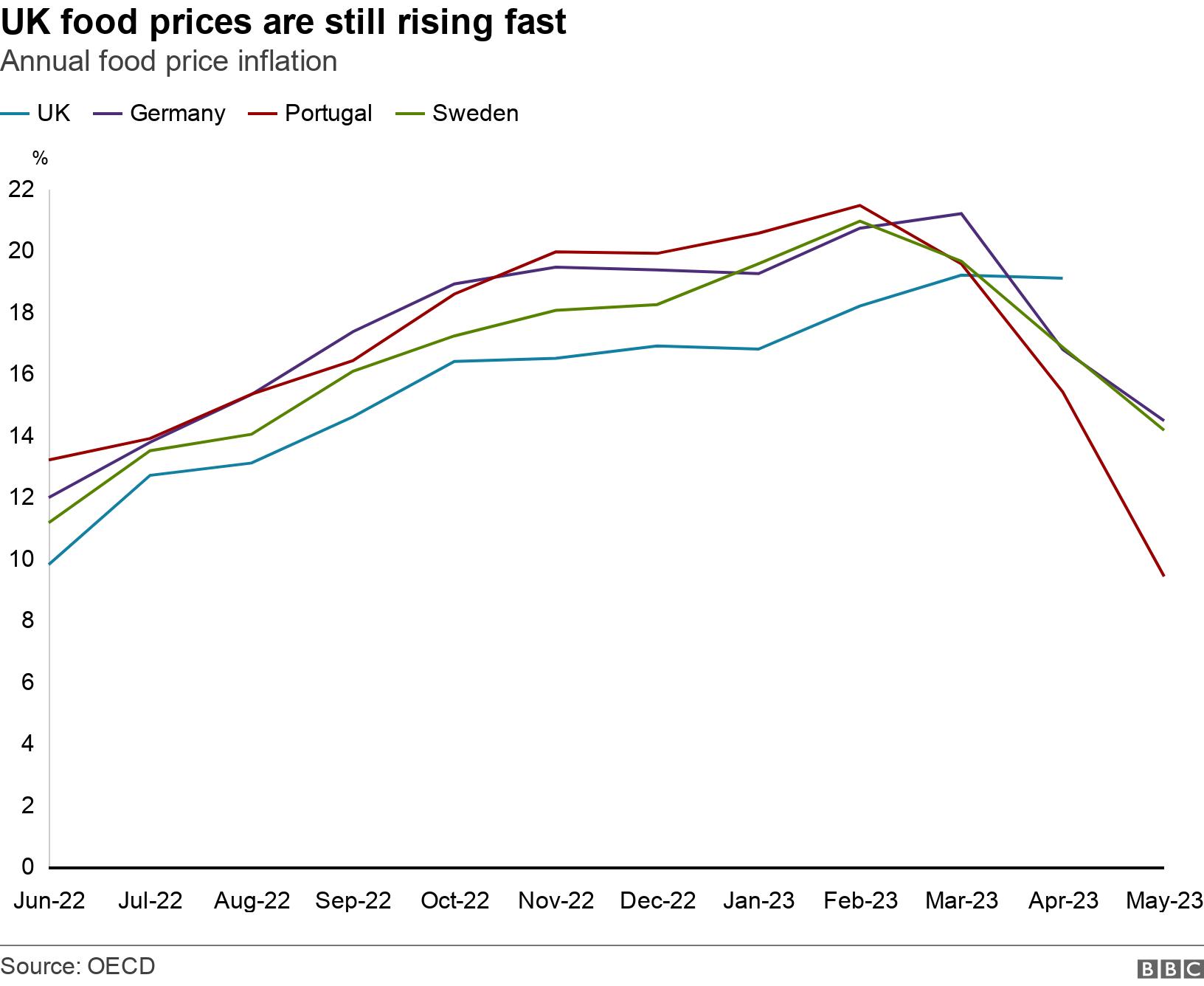 In fact, the UK's food inflation in April was higher than the European Union average of 16.4% and higher than all the major European economies.
It was exceeded by Poland, Latvia, Lithuania, Estonia, Slovakia and Hungary.
BBC Verify asked Mr Stride's department which figures he was referring to. We we were told he was talking about the first three months of 2023, when UK food price inflation was 18% and Sweden, Germany and Portugal were all over 20%.
What's driving food price rises?
The reason UK food inflation is so high has been the focus of a recent Office for National Statistics (ONS) analysis. The ONS is responsible for calculating the UK's inflation figures.
It identified three main reasons behind the price rises:
Russia's invasion of Ukraine, which had a major impact on energy prices, as well as grain and fertiliser supplies
Bad weather in Europe and North Africa
UK labour shortages, which have left some crops unharvested.
The good news is that global wholesale food prices (that's the amount producers charge for their produce) have been falling. However, it generally takes time for that to feed through to supermarket prices, so customers have to wait before their bills stop rising.
The ONS says one reason the UK's prices have been rising faster for longer could be down to a reliance on food imports. This suggests European countries that grow more of their own food have seen smaller food prices increases.
The next set of UK inflation figures – covering the year to May – will be published on Wednesday.
Source: BBC